Serving homemade soup (Mondays), bacon batches (Thursdays),
toast, cakes, hot and cold drinks.
Mondays: 9.30 am - 3.00 pm (in Church)
Thursdays: 10.00 am - 1.30 pm (in Church)
Place of Welcome with crafts 1.00 - 3.00 pm

The café gives a warm welcome to all and provides a place for people of all ages to relax, chat and share a part of their day with others. Mondays has a craft group which sometimes includes card making and also has a Knit & Natter group that make different items, inspiring others and they are willing to help anyone who need assistance with instructions. There is a play area available with toys suitable for pre-school children.
We aim to be "a community for the community" so come along and join us,
if you would like to volunteer in any of our Outreach Project activites
please click the button below to fill our online form:
For further information please contact Community Outreach Workers: Sue Mountford on 07835 006834/01244 313799.
Latest News!
Marsh Innovative Church Projects Award 2019: Runner up
"The Holy Trinity Outreach Project provides a range of services that help to reduce isolation and loneliness, support well-being, and link to further help and a healthy lifestyle. Activities include the Meeting Place Community Café, a place of welcome with crafts; a Gardening Project and Cooking Made Simple classes which launched in 2018 after kitchen facilities were expanded with the help of grant funding, including from the National Churches Trust."
Mondays Meeting Place Cafe in church:
Here to serve YOU!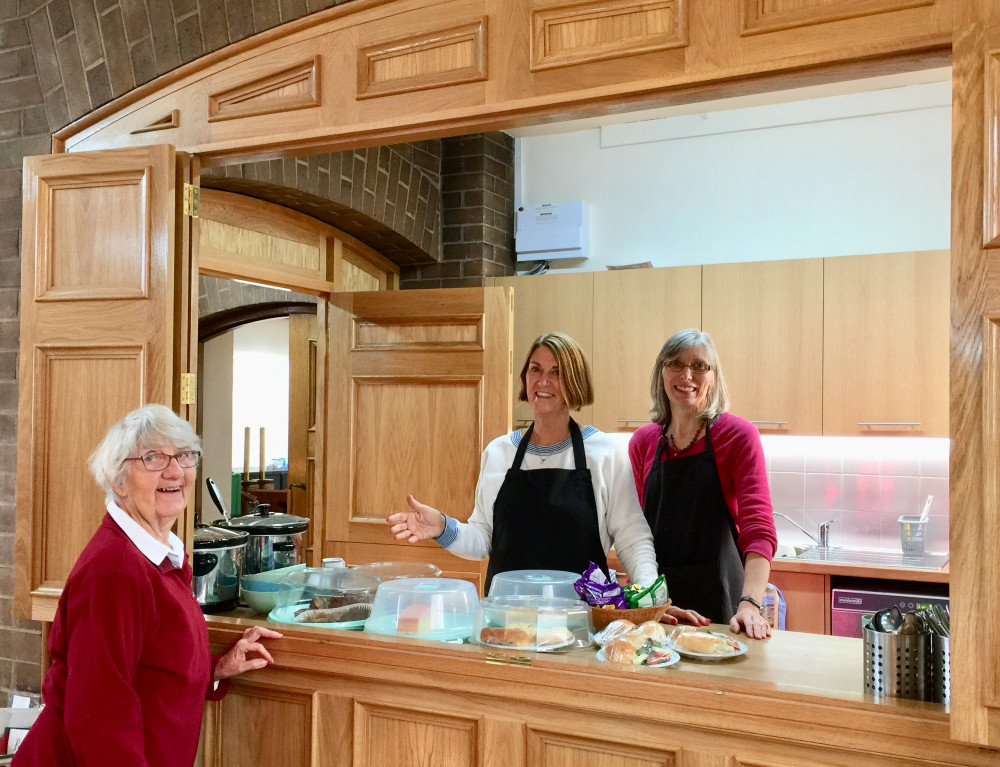 Many people enjoying meeting together and enjoy our home made food: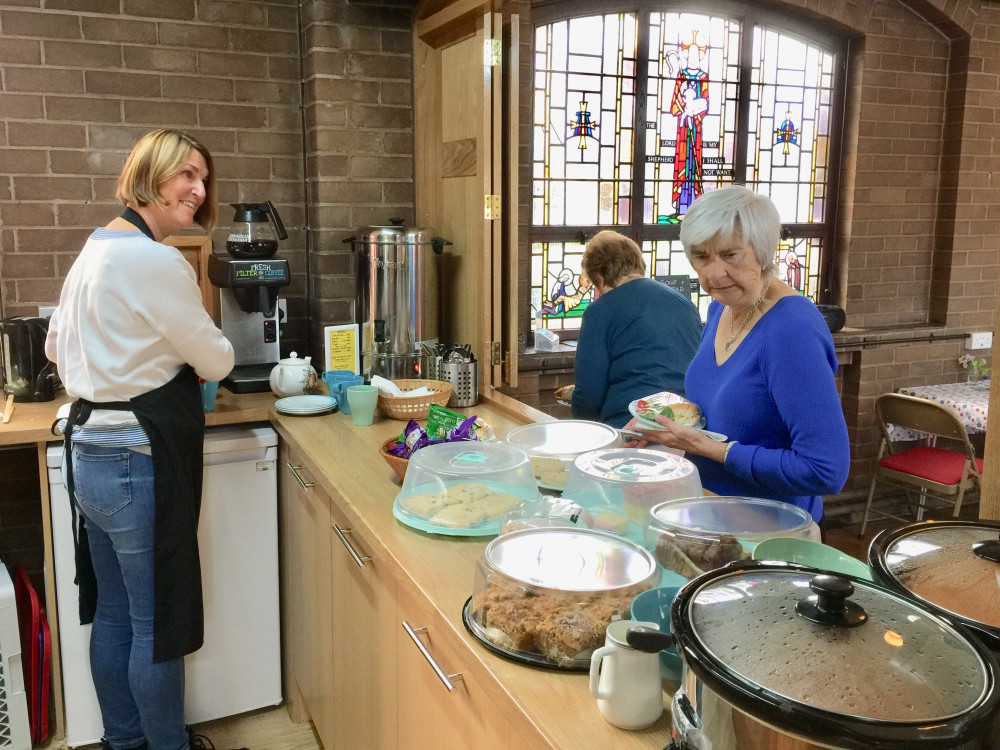 Thank you to the Morgan Foundation: