Serving homemade soup (Mondays), bacon batches (Thursdays),
toast, cakes, hot and cold drinks.
Mondays: 9.15 am - 1.00 pm
Thursdays: 9.15 am - 12.00 pm (in Church)
Place of Welcome with crafts 1.00 - 3.00 pm
Cooking made Simple Mondays 10.00 - 12.00 pm
The café gives a warm welcome to all and provides a place for people of all ages to relax, chat and share a part of their day with others. Mondays has a craft group which sometimes includes card making and also has a Knit & Natter group that make different items, inspiring others and they are willing to help anyone who need assistance with instructions. There is a play area available with toys suitable for pre-school children.
We aim to be "a community for the community" so come along and join us.
For further information please contact Community Outreach Workers: Sue Mountford on 07508 855434/01244 630742.
Mondays Meeting Place Cafe in church:
Here to serve YOU!

Many people enjoying meeting together and enjoy our home made food: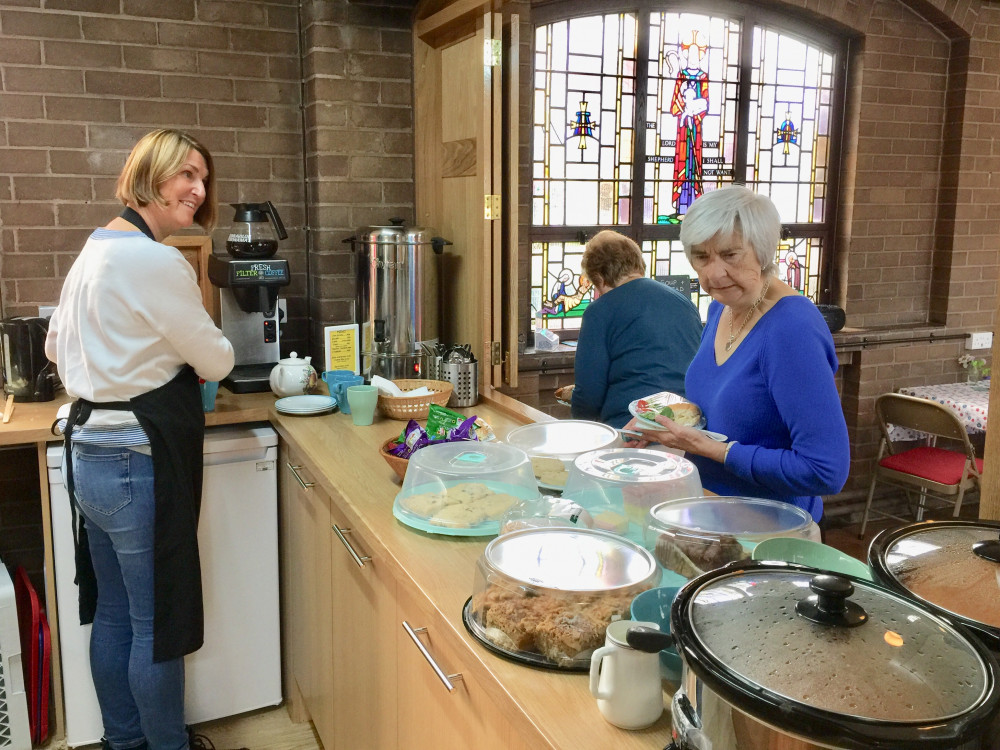 Thank you to the Morgan Foundation: